Cute Kawaii Mix Coloring Book
This adorable kawaii coloring book features a collection of charming illustrations that are sure to put a smile on your face. From sweet animals to cute food items, each page is filled with delightful designs that are perfect for relaxation and creativity.
Merry Christmas Coloring Page
Merry Christmas! Enjoy coloring this joyful coloring page, and turn on the Christmas vibes! It features a festive wreath decorated with colorful ornaments, twinkling lights, stars, candles, presents, reindeer horns, and snowflakes.
Happy New Year Coloring Page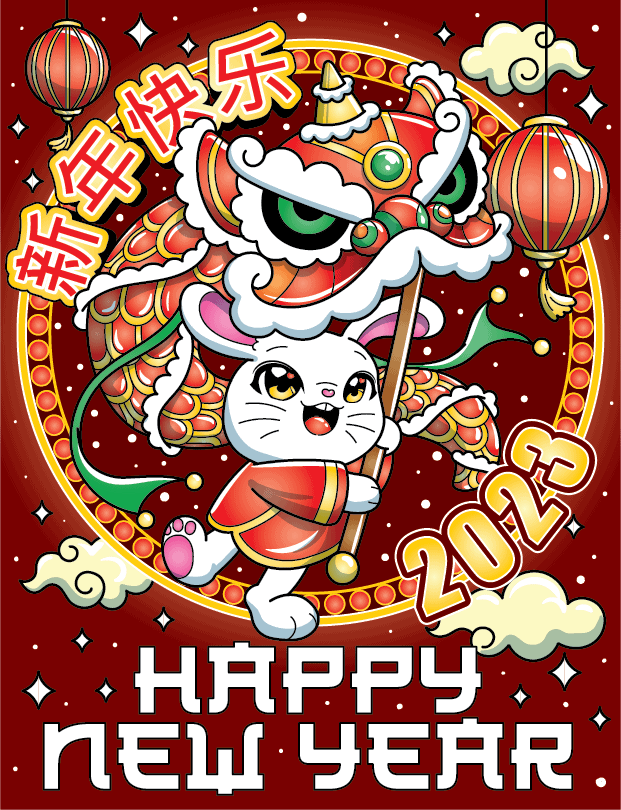 Feel the excitement and joy of New Year 2023 while coloring this cute coloring page. The inspiration comes from Chinese New Year. The theme is "The Year of the Rabbit".
Blue Monday Coloring Page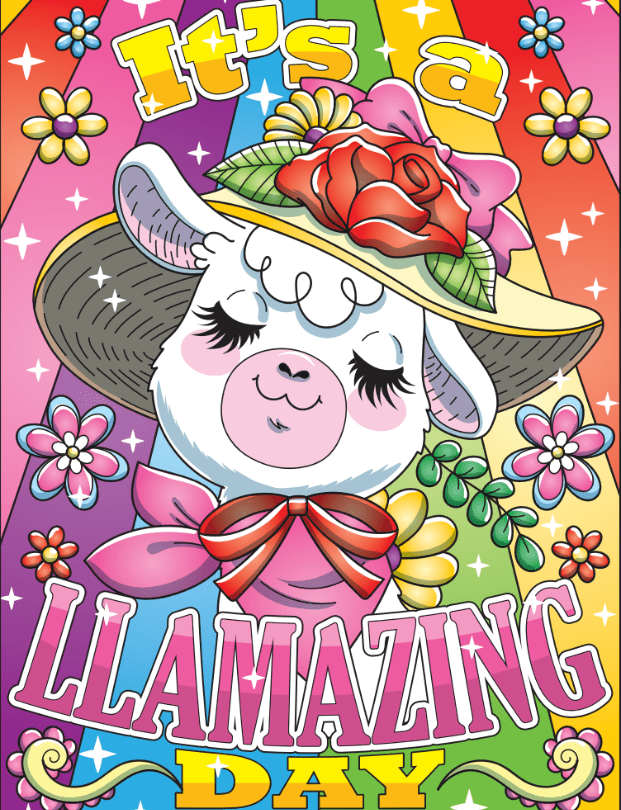 Make yourself a wonderful day by coloring this cute, playful & happy coloring page. Adorable llama with flowers, sparkles and uplifting quote will brighten up your day!
Valentine's Day Coloring Page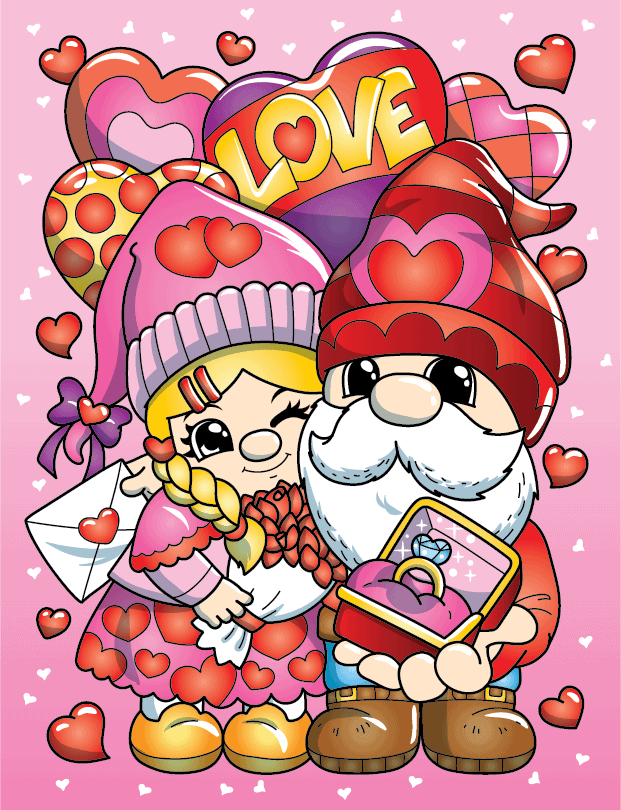 Get into the Valentine's Day spirit with this cute and whimsical gnome coloring page! Featuring a charming gnome couple surrounded by hearts and flowers, this page is sure to fill your heart with joy.  
Women's Day Coloring Page
Adorable coloring page with cute chibi girl to represent and express the beauty of women. It's perfect to color to celebrate Women's Day or any day!
St. Patrick's Day Coloring Page
Celebrate Saint Patrick's Day with this festive coloring page!  Color in the intricate details and create a vibrant scene that captures the spirit of this special holiday. 
Autism Awareness Coloring Page
Coloring this page is a fun and creative way to show your support for individuals with autism and their families. You can use any color you like, but if you'd like to incorporate the color of autism awareness, try using different shades of blue.
Happy Easter Coloring Page
Celebrate Easter with this cute bunny and springtime elements. The coloring page features a playful and adorable bunny running with a basket full of Easter eggs. Use the colors you like, and have fun!
Celebrate the beauty and wonder of our wonderful planet with this cute coloring page. Reflect on the importance of protecting our planet and remember to honor and respect it every day.
Mother's Day Coloring Page
Celebrate Mother's Day with this enchanting unicorn coloring page! Let your creativity shine as you add vibrant colors to the whimsical design. Show your mom how much you appreciate her with this magical and heartfelt gift.
Cinco de Mayo Coloring Page
Celebrate Cinco de Mayo with this fun and festive coloring page featuring an adorable gnome in a sombrero! This free printable coloring page is perfect for kids and adults who want to add a little extra color to their day. With intricate details and a playful design, this coloring page will keep you entertained and relaxed for hours. So grab your colored pencils or markers and let the fiesta begin!
Father's Day Coloring Page
Get ready to make Dad's day extra gnome-tastic with this free coloring page! Use the colors you like and color this cool gnome to create a heartfelt and personalized gift!
Hello Summer Coloring Page
Welcome the summer season with our delightful gnomes coloring page! Let these charming little friends add a touch of magic and joy to your summer coloring adventures. Download for free and let the creativity bloom!
4th of July Coloring Page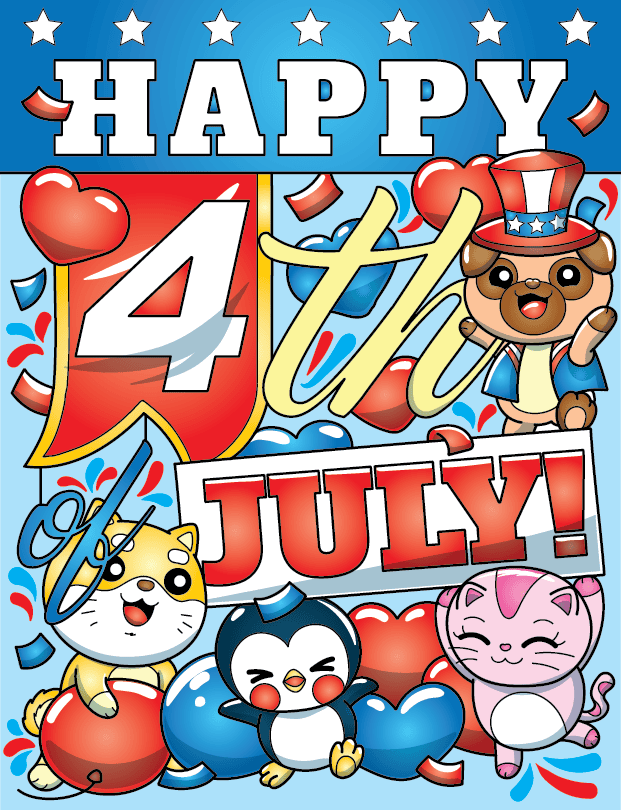 Celebrate the 4th of July in adorable style with our Kawaii coloring page! Let these cute characters bring a burst of color to your  festivities.
Thank You 400 Followers Coloring Page
Grateful for 400 amazing followers! As a big 'Thank You,' we present this adorable gnome coloring page to spread joy and creativity. Your support means the world to us! Let's color together and continue this colorful journey!
International Friendship Day Coloring Page
Celebrate International Friendship Day with our heartwarming gnome coloring page! Embrace love as these cute gnomes remind us of the beauty of true friendship. Share the love, laughter, and colors with your gnomies! 
Back-to-School Coloring Page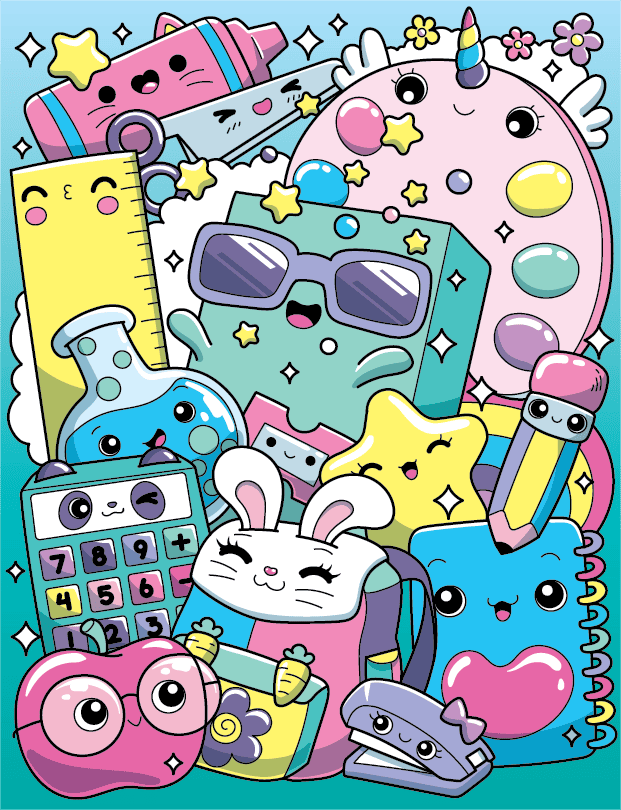 Elevate your back-to-school vibes with our FREE kawaii doodle coloring page! Perfect for students gearing up for the new academic adventure or anyone seeking a whimsical creative outlet. Download now and let the coloring therapy begin!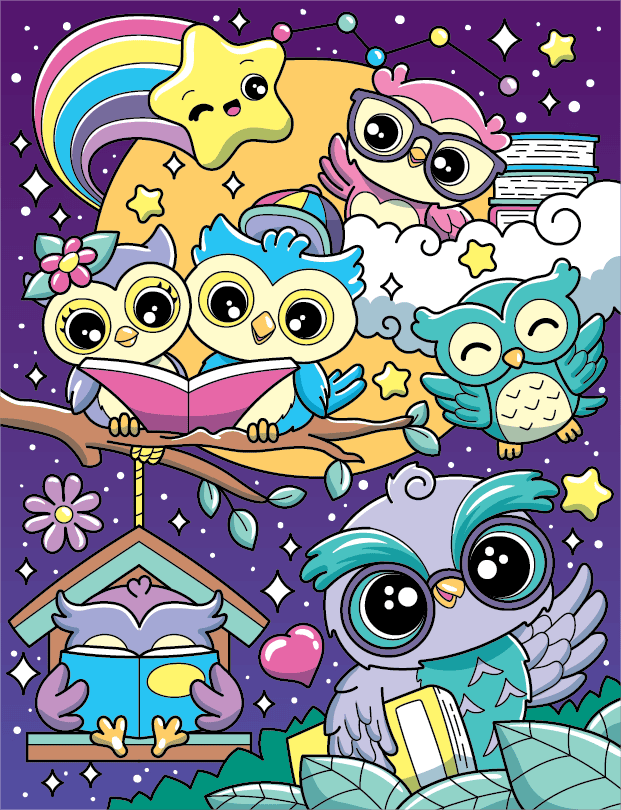 Adorable coloring page with cute owls to  brighten your day!  Perfect to unwind and indulge in some creative relaxation.
Fall Gnomes Coloring Page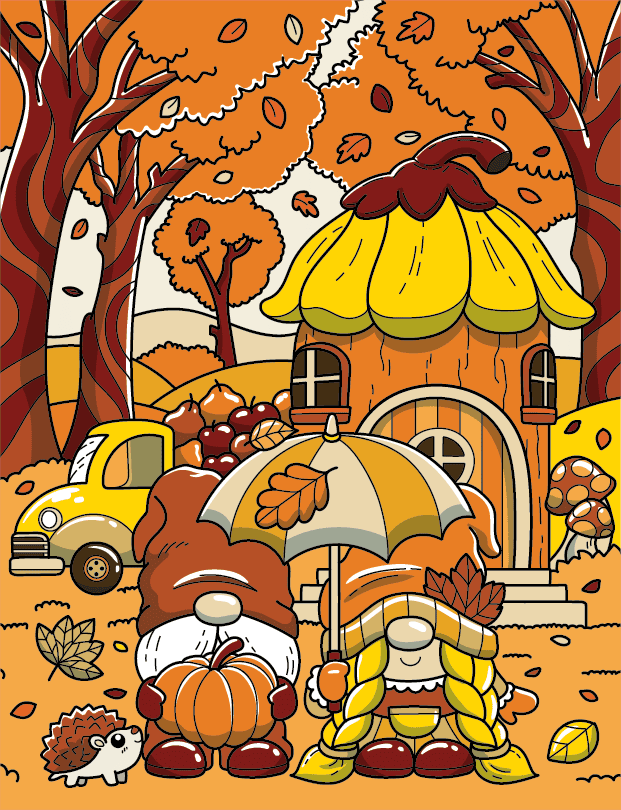 Cute coloring page with enchanting gnomes for colorful and cozy fall.  Grab your warm blanket, cup of favorite tea and have fun coloring!